After powering up device led will blink constantly, it shows that device in Access Point mode and ready for connection to further setup
1. Connect to Wi-Fi network SM-RS using your cellphone or computer.
Note. If you are using cellphone you can temporary disable Mobile Data to eliminate any issues during setup.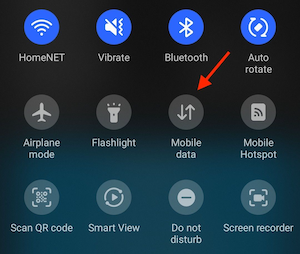 2. After successful connection to Wi-Fi network open your favorite internet browser and type in URL address 192.168.4.1
You should be able to see the page with list of available Wi-Fi networks in range operated on 2.4GHz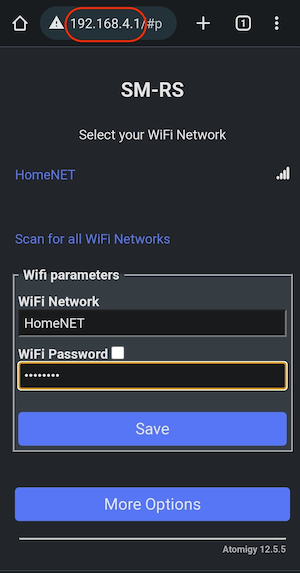 Choose your Wi-Fi network from the list and enter your secured password for this network, after that hit Save button.
3. Device will try to connect to the specified network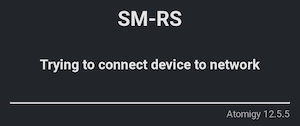 4. After successful connection you will be able to see assigned IP address for your new device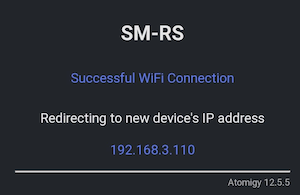 5. And then you will be redirected to the device main page by assigned IP address
Note. If it didn't happen please type IP address manually
6. On the main page you will be able to see instantaneous values of your meter